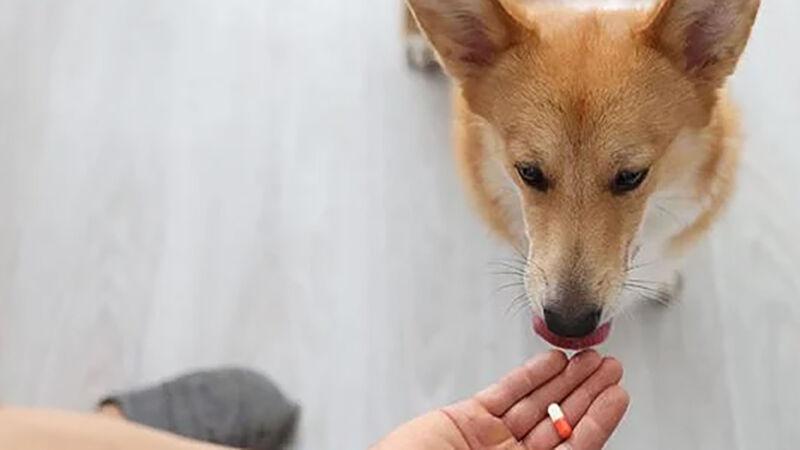 Just as humans need increased help as they age, so do pets. The main way people get an extra boost throughout their life is through supplements, which—as the name says—supplement key bodily functions, covering everything from joint support to brain function. And just as supplements are a key part of aging for humans, the same narrative exists for our pets.
However, supplements vary across the lifecycle, especially in the pet arena. The needs of a six-month puppy facing separation anxiety often varies drastically from a 10-year-old senior dog battling arthritis. 
"Pet parents should not look at supplementation as a 'one size fits all' solution," says Geoff Hamby, president of Vetericyn. "A dog's nutritional needs and physiology changes as they age. This means they require different ingredients at different life stages. Looking for a supplement tailored to their dog's age-related needs is the best way to look at supplementing."
Additionally, pet parents are also looking to supplements as alternatives to over-the-counter and even prescription medications.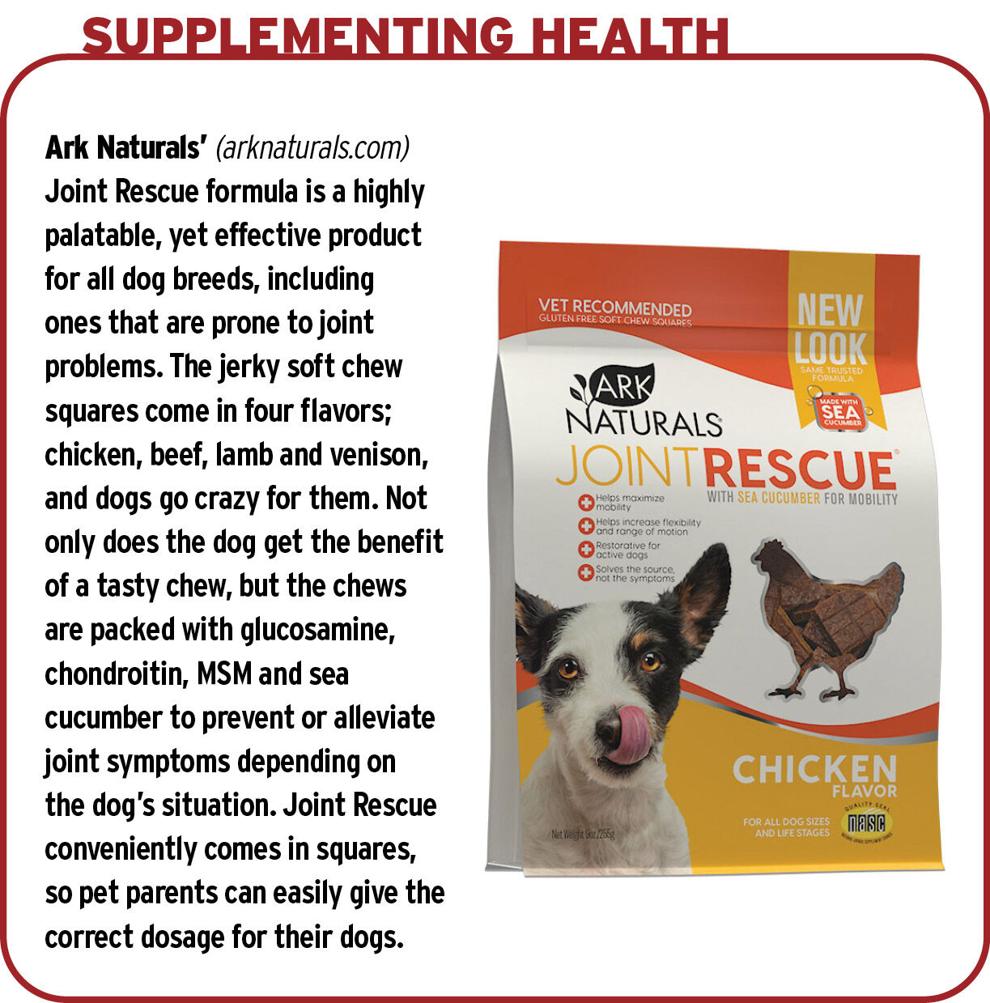 With that in mind, Earth Animal's co-founder and certified veterinarian Dr. Bob Goldstein notes that, "The category has grown tremendously over the past couple of years as pet parents are searching for natural remedies and supplements for their animals as opposed to the reliance on the chronic use of medications as well as insecticides."
Dosing & Delivery
Perhaps one of the most critical components of supplements is their formulation. Historically, supplement formulation and labeling touted as many "good" ingredients as possible, but the missing factor is science-backed claims and clinical evidence.
"When looking at the supplement category, we saw some great marketing but very little clinical evidence to back up the claims," says Hamby. "We also saw a lot of label claims touting excessive ingredient amounts as being better. The issue with this is dogs can only absorb so much supplemental vitamins and minerals—the rest just passes through as waste. Even worse, this approach can lead to overdosing and toxicity."
From there, Hamby hones in on methods of absorption. 
"The other important factor to consider is absorption," he explains. "Unfortunately, almost every other supplement on the market relies on passive diffusion for its absorption. This is a slow process where ingredients sit in the gut until the molecules can move inside the body. The problem is not all molecules can be absorbed this way, which means the dog's body can't process all those ingredients and it ends up on the lawn as very expensive poop."
And in terms of dosing and delivery, it's important to keep in mind pets' preferences and capabilities. While there's the tried-and-true method of shoving a pill in peanut butter to increase palatability, we're living in a world where manufacturers are taking supplement administration into mind.
According to Dr. Bob, "While Earth Animal offers liquids, powders, tablets and soft chews, it's up to the pet parent and the animal about which type of product to use. For example, giving a cat a tablet may be very difficult, but easier with a liquid or a palatable chew."
In terms of formulating, Dr. Bob relies on his more than 50 years of experience as a holistic veterinarian.
"Our supplements are formulated based upon their use in my holistic veterinary practice over the past 50 years," he explains. "We currently offer a complete line of herbal supplements to address and support the most common conditions of dogs and cats such as pain, itching, coughing, eye, kidney and bladder issues and support of the immune system. Also included is our collars and remedies for the natural prevention of fleas and ticks."
Retailer Education & Materials
It can't be stressed enough: Education is a retailer's best friend. With pet parents more educated than ever before, they're demanding that retailers are able to match wits with them and recommend the best products possible. In fact, Hamby recommends that retailers think beyond their shelving in-store and expand into the internet to generate awareness virtually. 
Luckily, most manufacturers are already equipped with in-house specialists and various materials they supply to retailers to help color in any vague areas.
"Education plays a critical role because the more a retailer knows the more they can pass on to their customer," says Hamby. "Blogging, social media and in-store classes are all great ways retailers can educate customers on the products and their impact on pet health. 
"Vetericyn has a great team that creates helpful blogs, infographics, and video content to entertain and teach both the retailer and the pet parent. We have a veterinarian available to answer questions, attend events, and participate in live videos on Facebook."
Hamby continues that the company makes all those resources available to all its partners to help bolster internal marketing efforts. The company also offers to host in-store trainings and events to demo products and answer questions retailers and customers have: "Utilizing these resources are just some of the ways a retailer can help educate themselves," he adds.
For Earth Animal, Dr. Bob explains that the company offers educational materials and trainings for its remedies, flea and tick products and supplements.  
"We exhibit at all major and many local trade and distributor shows," he continues. "We have our veterinarians, food scientists and nutritionists available at shows and on the phone. We recommend that retailers should be authorities on addressing the most common conditions that pet parents experience with the dogs and cats as well as the prevention of fleas and ticks."
In fact, Dr. Bob and his co-founder/wife, Susan Goldstein, authored their Wellness and Longevity Book which covers the natural approach to the prevention and treatment of the most common conditions that effect dogs and cats.  
It's no secret that pets are the apples of their owners' eyes. As age-related concerns are increasingly thrust into the spotlight and realized due to the strengthened relationship between pets and parents, retailers must ensure that they're fully up-to-date on the latest trends and science behind supplements. When retailers can shed light on different products and make correct recommendations—and discuss formulation in-depth—they'll see the most success.  PB